The Cast of Riverdale Is Back Together! Check Out Their Sweetest Friendship Moments Ahead of Season 3
Riverdale is back! Well, the cast is back together at least, and we are officially excited for season three.
Although the return of the hit CW series isn't for a few more months—it returns this October—the cast has headed back to Vancouver to begin filming and you know what that means…lots of goofy photos from set.
Over the past couple of years we've fallen in love with the cast of Riverdale, both on (we see you Betty and Jug) and off screen. While fans are happy to see the stars of the show together all the time, it's clear that the cast mates themselves are even happier to be together whenever they can.
It's clear that the whole gang—from the parents on the series to the high school students—are really close and since we're low-key obsessed with the whole squad we fully support their adorable friendships.
Since we still have to make it through summer however, before we find out what's next for Archie (KJ Apa) and the gang, we've rounded up a few of the cast's sweetest friendship moments to hopefully make the waiting game a little less hard.
PS: We challenge you to not get jealous of these close BFFs while scrolling through our gallery below.
It's impossible…trust us.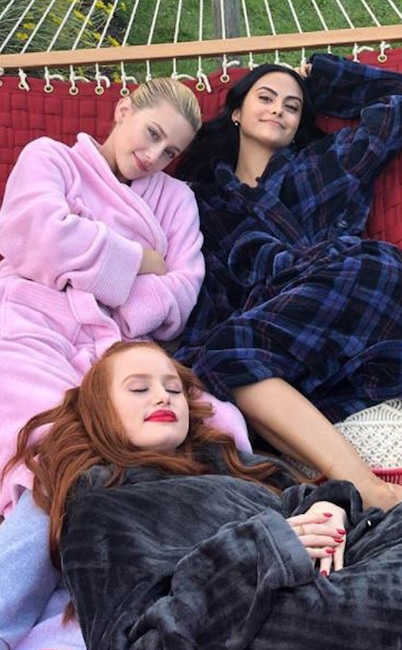 Instagram
Robe Sisters
Season three is underway for the Riverdale gals which means robe time for Lili Reinhart, Camila Mendes and Madelaine Petsch, duh!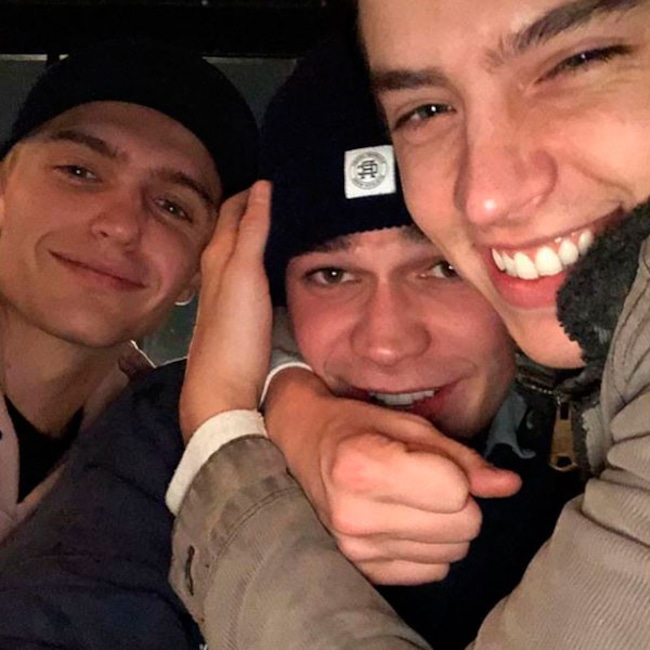 Instagram
Boys' Club
Boys just wanna have fun too…at least when it comes to Hart Denton, KJ Apa and Cole Sprouse.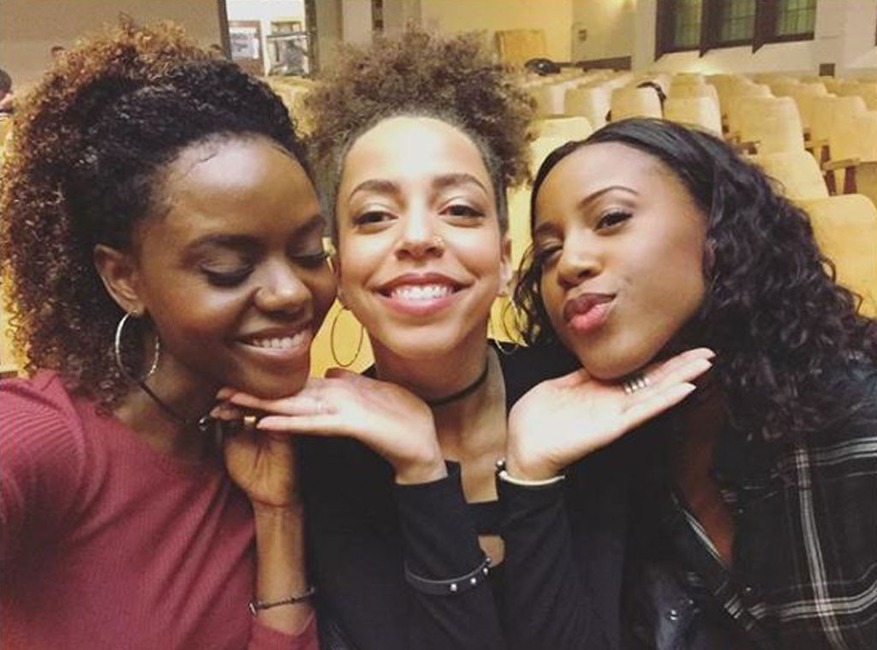 Instagram
The Pussycats
Clearly Josie and the Pussycats AKA Ashleigh Murray, Hayley Law and Asha Bromfield are really close off screen too.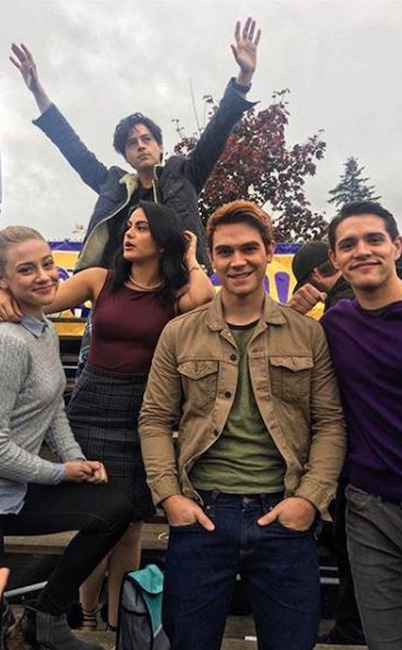 Instagram
The Gang's All Here
It doesn't matter what scene these actors are on set to shoot they are always having a good time. So, how do we get in all on this fun?!
Instagram
New Kids In Town
Vanessa Morgan and Charles Melton might be the newer season regulars on The CW series, but they already have a super close friendship with just about everyone on set.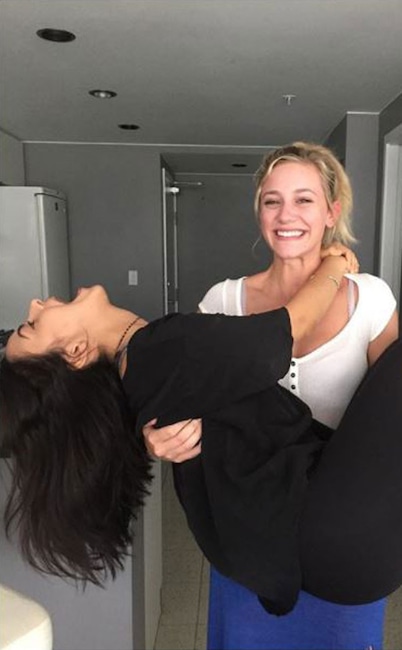 Instagram
Carry On
B and V forever!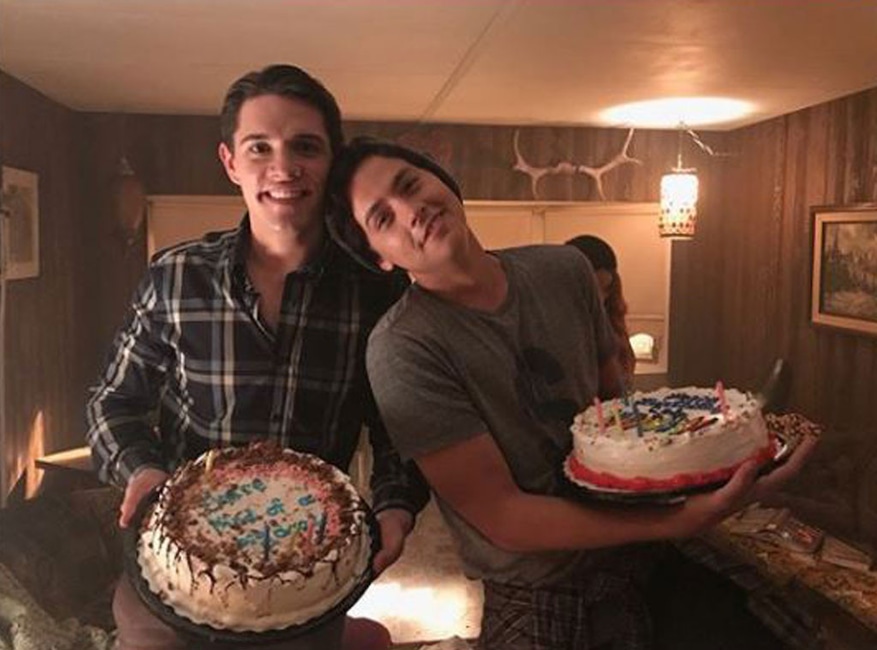 Instagram
Birthday Boys
Come on, Casey Cott and Sprouse even had a joint birthday celebration while filming in Canada and our hearts can't handle all the love.
Instagram
Vixens Unite
Forget Betty, Archie, Jughead and Veronica, the Riverdale Vixens are our favorite foursome on and off screen.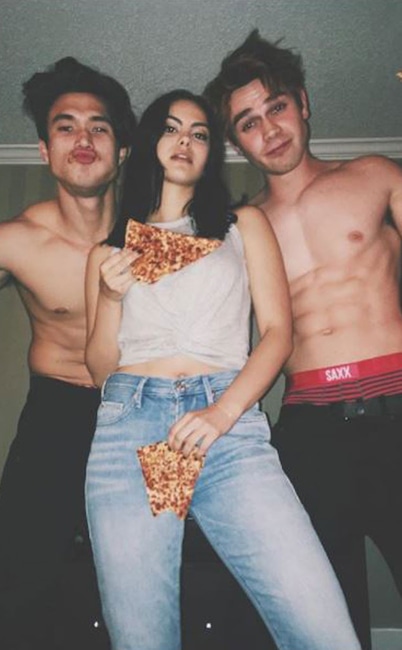 Instagram
Pizza Party
Can we get in on this pizza party next time…please?!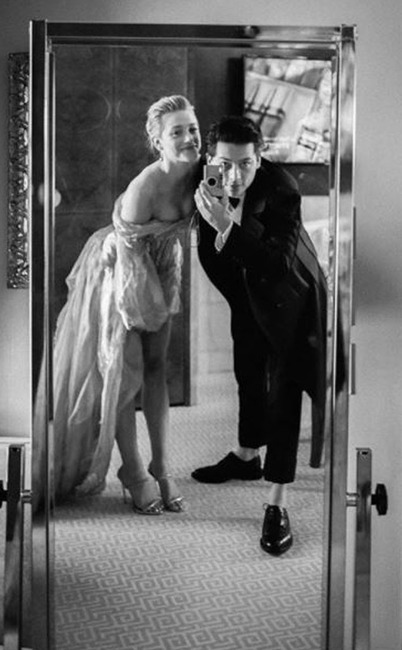 Instagram
All Dressed Up
In May 2018, Reinhart and Sprouse stepped out together at the Met Gala and proved that Betty and Jughead look good all dressed up.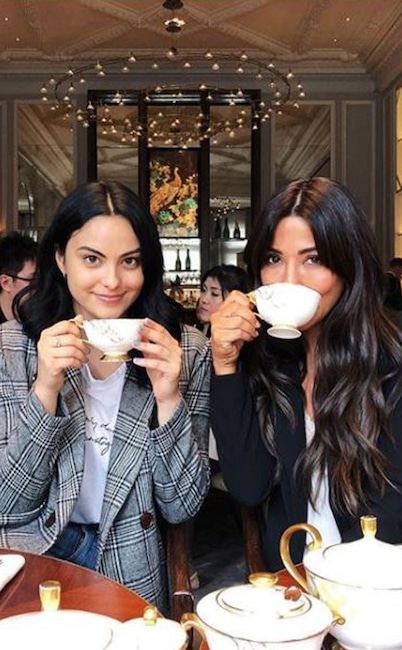 Instagram
Tea Time
There's nothing like having tea with your TV mom while wearing matching blazers, right?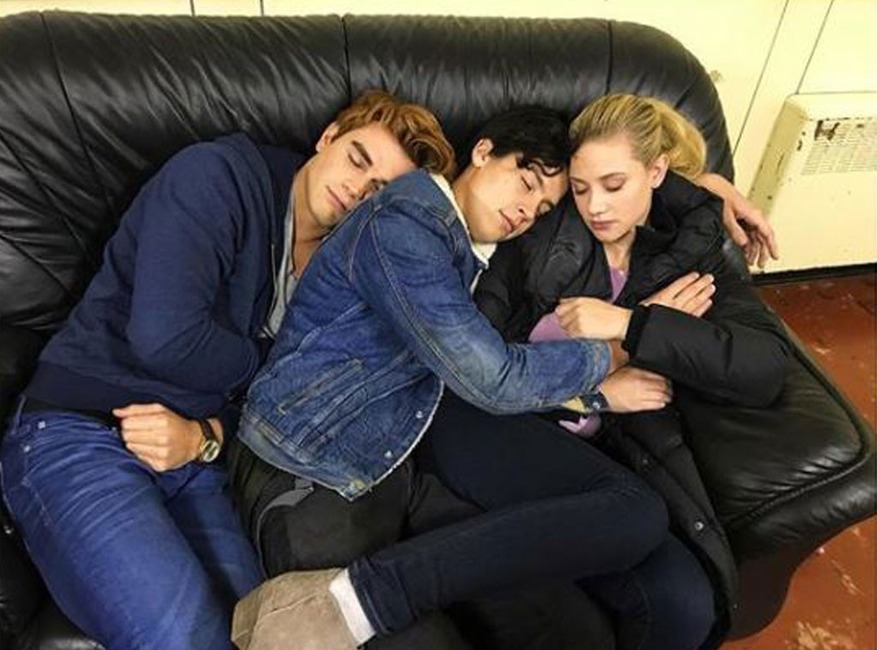 Instagram
Sleepy Time
Late nights on set would be less than ideal, but having a friend to sleep on isn't so bad.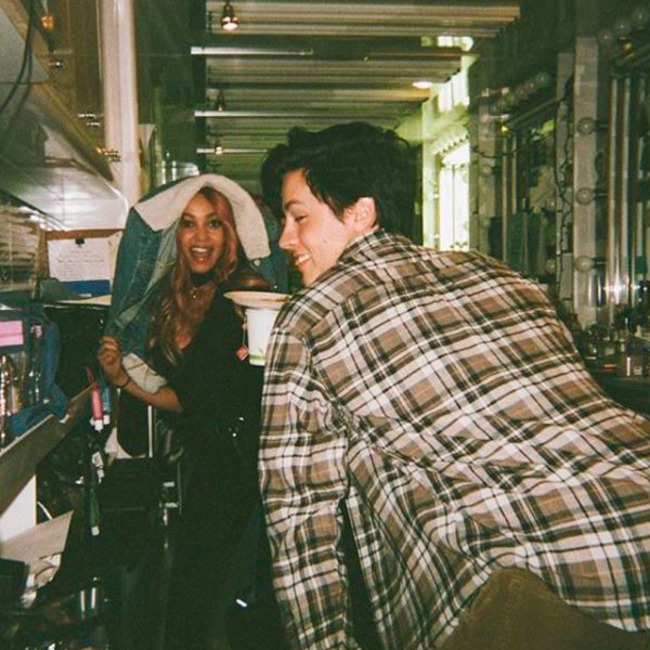 Instagram
Trailer Shenanigans
It's always a party when you have Morgan and Sprouse in one trailer.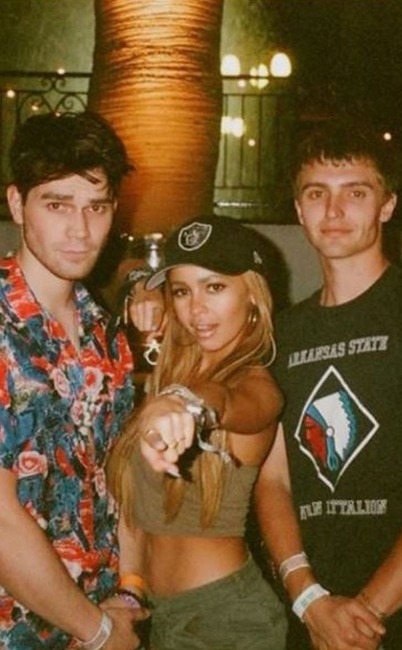 Instagram
Desert Party
When these besties aren't working together they are dancing in the desert at Coachella and we are officially jealous of their tight bond.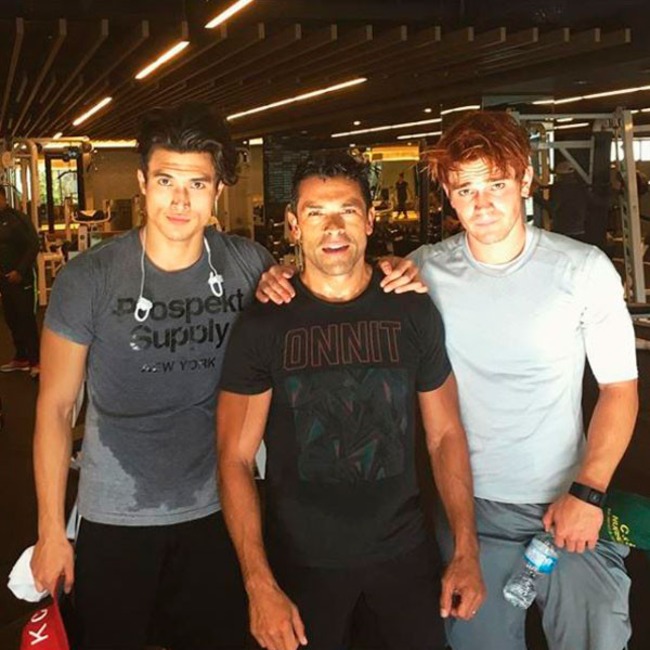 Instagram
Work Hard, Play Hard
Mark Consuelos loves to sweat it out with his costars and we're not sure which of the actors is more fit these days.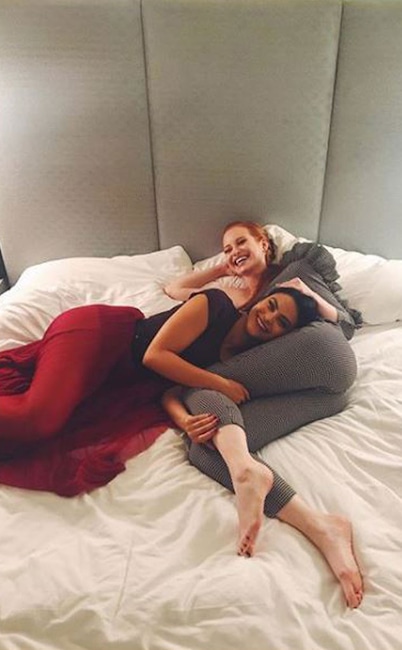 Instagram
Snuggle Buddies
These two are just the cutest. We now need more Veronica and Cheryl scenes ASAP.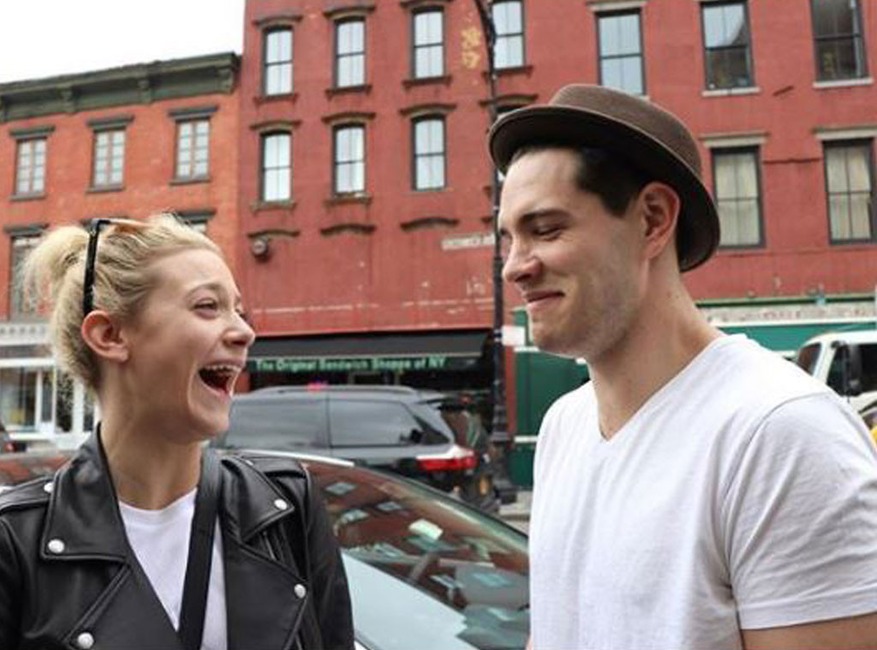 Instagram
LOL
Sometimes you just need a good laugh and with the Riverdale cast there are plenty of laughs to be had.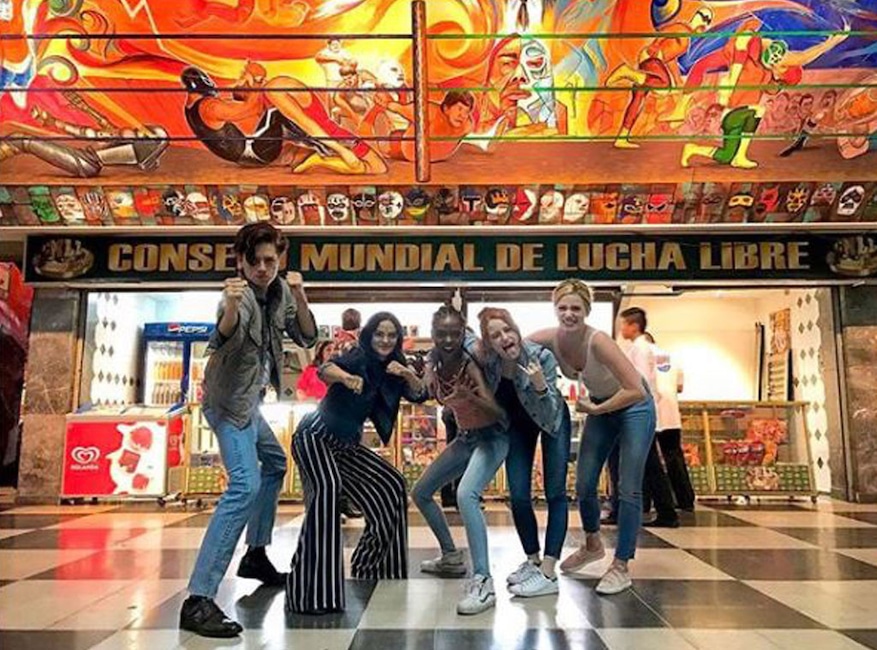 Instagram
Mexican Getaway
If you're best friends with your costars, traveling to Mexico City for "work" seems like a fun vacation…without any of the planning.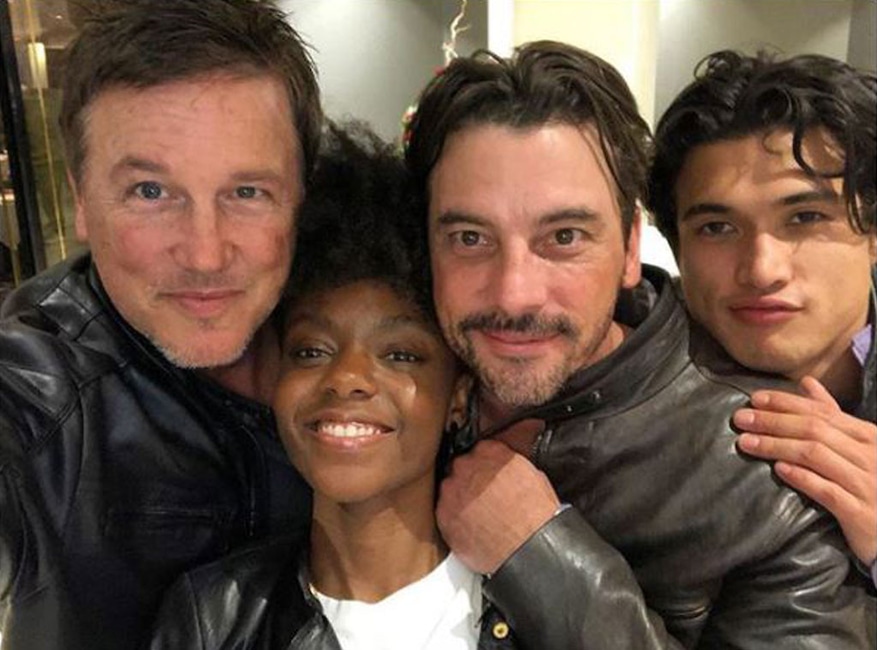 Instagram
Just one of the Boys
#SquadGoals.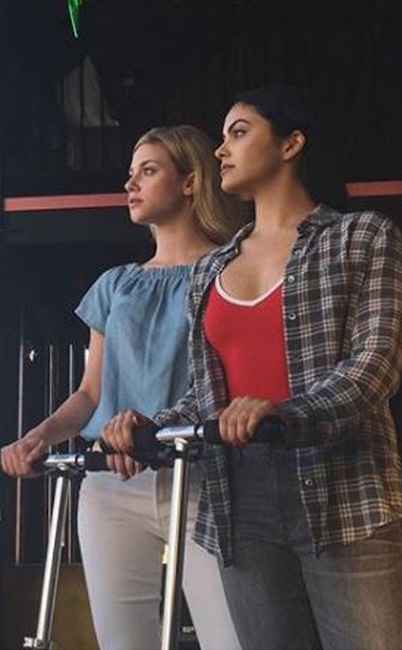 Instagram
Scooter Sisters
"One duo, under God, with liberty and scooters for all," Reinhart captioned this scooter shot and we couldn't have said it better ourselves.
Riverdale returns on Wednesday, Oct. 10 at 8 p.m. on The CW.
Watch the 2018 People's Choice Awards Sunday, Nov. 11, only on E!