13 people dead in mass shooting at a Californian bar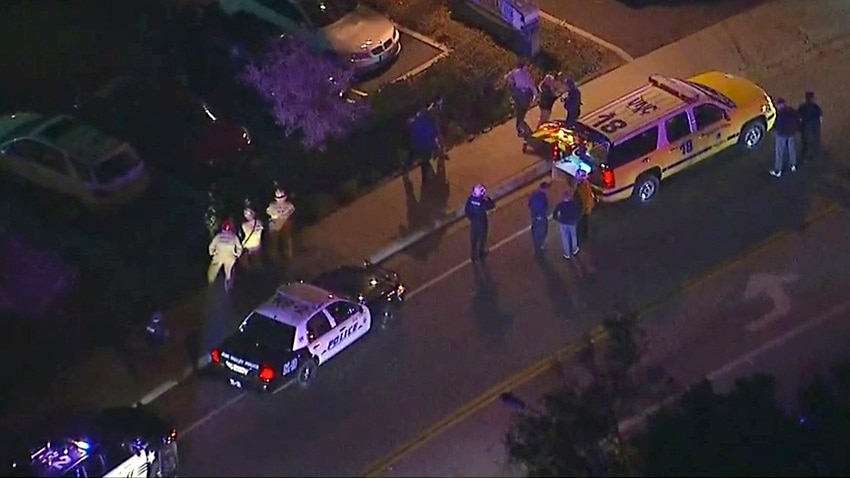 Twelve people, including a police officer, have been killed after a gunman opened fire in a southern California bar.
Sheriff Geoff Dean, of Ventura Co. Sheriff's Office has confirmed the shooter is among the dead.
The venue was hosting a country music event for college students and possibly several hundred young people were inside.
Sheriff Dean said the suspect is still unknown and an investigation is ongoing.
"I have nothing to believe there is any terrorism link but we will certainly look at that option," he said.
He said around 0915 GMT that the shooter was still confined inside the premises, adding he did not know if the shooter had been subdued or shot.
"We are still looking for the shooter," he said.
Police who responded to reports of a shooting rushed to the scene and engaged the gunman, said Kuredjian.
A deputy sheriff is among the 11 people shot.
Ventura County sheriff on California bar shooting
The incident happened at the Borderline Bar and Grill in the town of Thousand Oaks, a quiet, upscale residential suburb of Los Angeles.
The Los Angeles Times quoted a law enforcement official as saying at least 30 shots had been fired.
An unnamed witness told the newspaper that someone ran into the bar around 11:30 pm and started shooting what looked to be a black pistol.
"He shot a lot, at least 30 times. I could still hear gunshots after everyone left," the Times quoted the man as saying.