Australia offers tsunami aid to Indonesia as death toll rises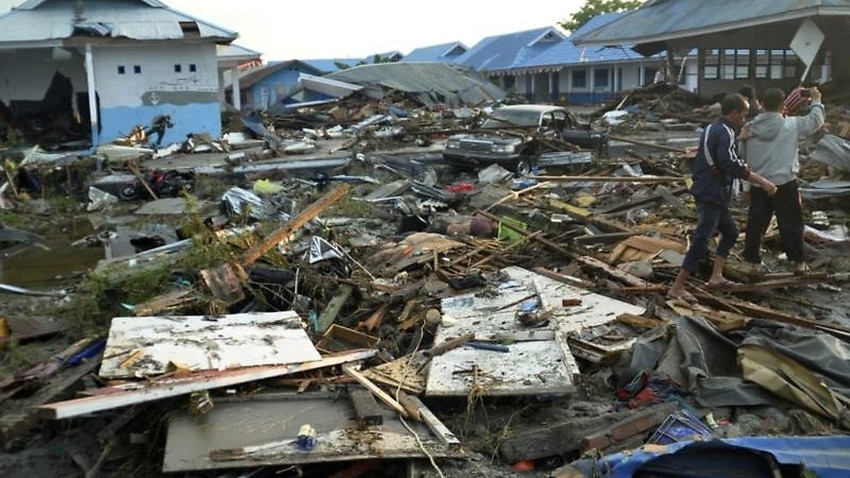 Australia has offered Indonesia whatever help the country requires as it responds to a devastating natural disaster which has killed at least 400 people.
At least another 500 people have been seriously injured after a powerful quake sent a tsunami barrelling into the Indonesian island of Sulawesi on Saturday.
Prime Minister Scott Morrison called Indonesian President Joko Widodo overnight to express his sympathies and pledge support.
"If he needs our help, he'll have it," Mr Morrison told the ABC on Sunday, describing the rising death toll as "horrific".
"Australia's deep sympathies and concerns and our readiness to stand with them and support them as needed," he said.
"They haven't asked for any of that, but the President was very appreciative of Australians' empathies. But the numbers at the moment, I understand well over 400 deceased and over 500 very seriously injured.
"But it's the remote parts of the country and the next challenge will be, as you know, when you have these disasters that it can compound very quickly.
"So providing support as needed to secure the scene and make sure that issues do not deteriorate further, I think will be a big challenge."
Opposition Leader Bill Shorten said the Sulawesi disaster was particularly tragic because it came so soon after last month's Lombok earthquake.
"Labor stands with the government in offering whatever support is needed to help the people of Indonesia recover from this tragedy," he said.
"Australia should consider all available options to help in the immediate aftermath of this tragedy, as well as longer term assistance to support the people of Sulawesi to rebuild their homes and infrastructure."