Immigration briefings first order of business for new MP Kerryn Phelps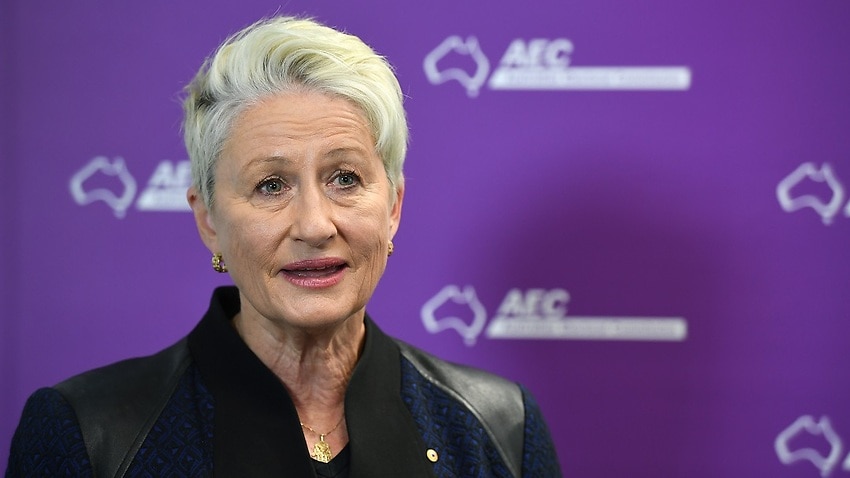 Freshly minted independent MP Kerryn Phelps will waste no time seeking detailed briefings on immigration issues now she's officially the winner of Wentworth.
The high-profile doctor was on Monday declared the winner of the by-election after a fortnight of counting, with the result pushing the coalition into minority government.
With her new status, Dr Phelps will arrange briefings on asylum seeker boat turnbacks, offshore processing and refugee security clearances.
It's official: Kerryn Phelps wins Wentworth.
"Other countries around the world are able to find faster resolutions of asylum claims and faster resettlement options than we seem to be able to find with offshore processing in Australia," she told Sky News on Monday.
"We need to look at those processes around offshore processing, and why it takes so long and why there is a lack of resolution for so many people for such a long period of time."
Getting asylum-seeker and refugee children off Nauru and urgent action on climate change are among her priorities once she takes her seat on the crossbench.
Kerryn Phelps to be declared Wentworth winner: AEC
She also lists the reinstatement of the Climate Change Authority as a government advisory body and to stop Indian mining giant Adani's new Queensland coal mine.
Prime Minister Scott Morrison's office has contacted Dr Phelps but the pair are yet to meet since her win, while she has been in touch with senior minister Christopher Pyne.
It's expected the former Australian Medical Association president will be sworn in as an independent MP on November 26, when the lower house returns for the last sitting fortnight of the year.
With the election due by mid-May, she's likely to have only about six weeks in Canberra before voters head to the polls.
With Dr Phelps in the House of Representatives there are now six crossbench MPs, alongside 75 coalition MPs and 69 Labor.
She insists she doesn't intend on being a "wrecker", and will wait for briefings on Peter Dutton and Liberal MP Chris Crewther's eligibility before deciding whether to refer him to the High Court.
Immigration Minister backs the need to speak English in Australia.
The new member is confident she isn't in breach of Section 44 of the constitution because of her role as a GP.
While she has refused to release legal advice, she noted patients – not her practice – receive government funds as Medicare rebates.
Dr Phelps finished 1851 votes, or 1.22 per cent, ahead of Liberal candidate Dave Sharma, although that may change slightly as final preferences are allocated.