PM clashes with NSW education minister over 'fairness' of private school funding boost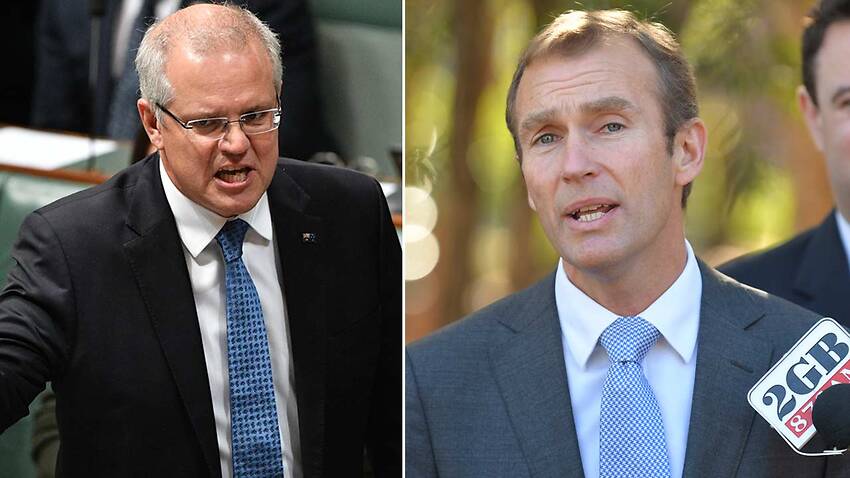 Prime minister Scott Morrison says he is confident the NSW education minister, a fellow Liberal, will drop his initial opposition to the federal government's private-school funding boost once he has seen the "full detail".
NSW education minister Rob Stokes criticised the $ 4.6 billion funding top-up for independent and Catholic schools on Thursday and suggested he would not sign the deal.
"I won't be signing any deal that doesn't treat every student and every school with fairness," Mr Stokes said in a statement.
"We don't want a return to the school funding wars of the past that pitted private schools against public schools, and urge the federal government to provide equal treatment for all schools, public and private."
The prime minister responded on morning radio on Friday, saying the NSW minister was not across the detail of the plan.
"I don't think Rob has the full details or the full understanding," Mr Morrison said.
The prime minister said Mr Stokes would get a chance to see more of the details of the proposal on Friday, and would come to see his concerns did "not weigh up".
The federal government insists that there is "more money for every school" under its overall education policy, and the funding boost for the independent sector is to give the sector time to adjust to a new funding model based on the incomes of parents.
$ 4.6 billion will be injected into private and Catholic schools over the next 10 years.
The announcement has been welcomed by the National Catholic Education Commission – a lobby group that was running an intense campaign against the previous Turnbull government's funding plan.