Puerile or powerful?: New Zealand MP's C-word speech shocks crowd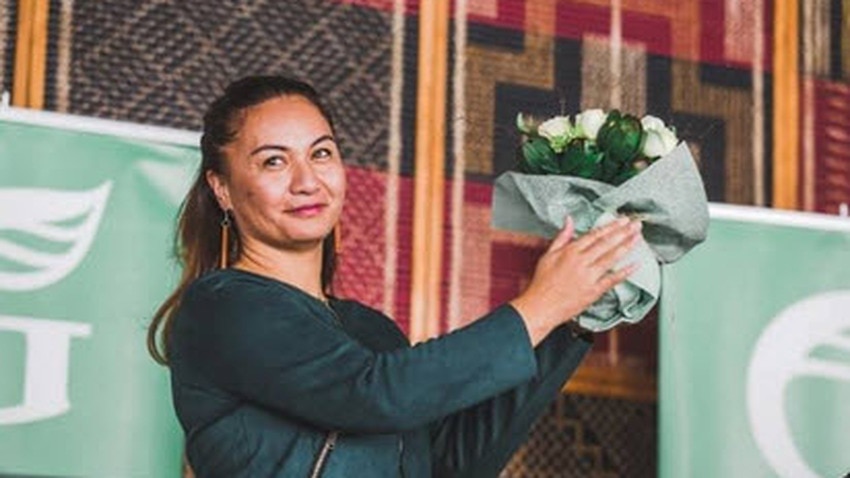 Marama Davidson is refusing to apologise for using the c-word at a public rally in Auckland last week, despite public criticism.
The co-leader of the New Zealand Greens party told New Zealand website Newshub that she does not regret repeating the word several times in front of adults and children.
"That word is a powerful word for women and shouldn't be used as abuse", she said.
At an anti-racism event, Ms Davidson spoke of wanting to reclaim the term, often used as slang for female genitalia or as an insult.
"One thing I've noticed, that I haven't spoken about in the media yet, is these people who try to shut us down and try to intimidate us and make us scared – they call us c***s", she said in footage from the rally.
"They call us women c***s. C***s are powerful."
"Call me that, I take that, I'm here for being a c***", she said.
She later followed up with a tweet saying the least women can do is "disarm the word and claim it back". And a week after the incident, Ms Davidson spoke about her husband calling her "my c***" when he saw her.
"I love him", she replied.
The c-word is widely considered to be taboo, and is seen as highly offensive in some cultures. A recent survey by New Zealand's Broadcasting Standards Authority found it was seen as the most offensive word in the country. However the percentage of people with this opinion had dropped by almost 10 per cent over five years.
In Australia its use varies.
Last year, a Sydney court upheld an appeal by a man convicted of offensive behaviour for wearing a sandwich board calling the former prime minister Tony Abbott a c***, with the judge saying the frequent use of the word in everyday language proved "that it is considered less offensive in Australia than other English speaking countries, such as the United States".
Outspoken history
New Zealand Prime Minister Jacinda Ardern has said she wouldn't have used the word herself, while Deputy Winston Peters has called it "appalling" and "degrading".
Newshub reports that Ms Davidson's colleague and co-leader of the Greens, James Shaw, is refusing to comment on the incident.
The candid politician has been vocal in her support for progressive issues such as abortion and gay rights.
Last month she detailed rape and death threats she had received against her and her children, after tweeting her support for the decision to ban far-right advocates Lauren Southern and Stefan Molyneux from Auckland Council facilities during a speaking tour.
Weeks earlier, Ms Davidson disclosed that she had been sexually abused as a child by a relative, and in 2017 she apologised for her uncle's role in the death of a gay man.